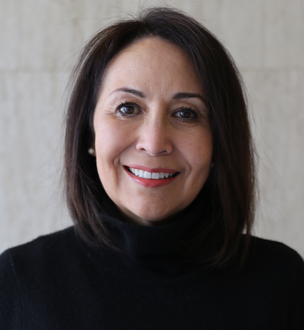 Sylvia Urbina DDS
---
Owner, smile designer, art enthusiast, chef's daughter, and dog week-end outdoors warrior.
Constantly taking continuing education courses, to hone in on her craft, she genuinely loves her patients. Wanting to do the best for them, as though they were family. Sculpting composite to (fell in love with her best friend in Dental school and has two adult children.)
A Bay-area native, Dr. Sylvia Urbina has a passion for crafting beautiful smiles. She finds it so gratifying and satisfying for both patient and doctor to share together in that journey -- the drive to be better and notice the nuances in texture, color, rotation angulations… that can make a smile beautifully and uniquely your own
Crafting one smile at a time, it is why after over 30 years she is still going to continuing education classes. Total dental nerd.
Member of ADA, CDA, San Mateo County Dental Society, American Academy of Cosmetic Dentistry, American Academy of Clear Aligners, Certified Invisalign Provider.